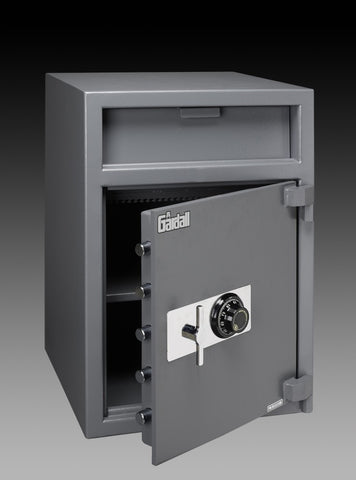 Depository Safe (#LCF3020) (#12301)
FOR IN-STORE Pick Up Only. (we will contact you by the following business day to confirm in-store pickup)
For Delivery and/or Installation contact us (510) 652-2477.
½" plate steel door
1/8" thick body
Independent re-locker
Anti fish sawtooth baffle
Excellent for mounting in delivery vehicles
Mounting holes pre-drilled
Laser cut door for exact fit
With a 1/2" plate steel
door and a formed
door jam, these safes will resist most sledgehammer attacks. Safes have four anchor holes and an independent
relocker for increased burglary protection.
Exterior Dimensions: 30 x 20 x 20
Interior Dimensions: 29 1/2 x 19 1/2 x 17
Door Size: 20 x 17
Weight: 201
**Availability may take up to 4-6 weeks**

**Delivery and Installation not included in price**
---
We Also Recommend